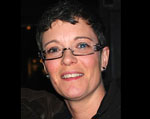 Michelle Walker, ACC
Michelle has over 25 years of domestic and international management experience in real estate investment management and retail store development.
Michelle has a passion for leadership development and the art of unleashing possibilities and potential. It was in her pursuits of personal leadership development that she discovered the value of experienced coaching and the transformational change that coaching brings to individuals, families and organizations. This passion has led Michelle to complete her coaching certification through the well-known Hudson Institute of Santa Barbara and integrate executive coaching into her consulting practice.
Highlights of her corporate experience include serving as Director of Existing Stores, Canada, Director of Facilities, North American and International Implementation Manager, Global Development for Starbucks Coffee Company. Michelle has also previously held portfolio asset management positions; responsible for assets exceeding $1 billion with the largest single pension fund in Canada, the Ontario Teacher's Pension Fund Board.
She is a graduate of Abilene Christian University, with a B.A. in Speech Communications with a minor in Psychology.
Michelle is an active member of the International Coaching Federation, International Council of Shopping Centers, Professional Retail Store Maintenance Association and Building Owners & Managers Association, Former member of the Association of Investment Management and Research and Charter Financial Analyst Candidate. Michelle is also past co-president of the Seattle LGBT Community Center and help line for gay youth.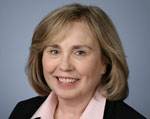 Mary Ellen Leary, ACC